Our contribution to METimage
METI XSB EQM delivered
Delivery of the EQM hardware has taken place!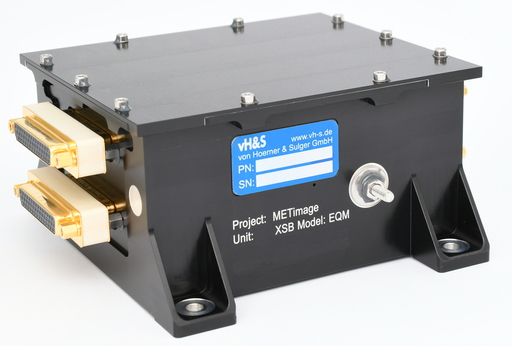 After the qualification campaign of the EQM was successfully completed, the Cross Strap Box was finally delivered. The METI XSB was developed and built for Airbus Defence and Space under a contract with the German Aerospace Center DLR.
For further information about the METimage Instrument visit the DLR project page.
Links