The Exomars Rover is a chassis breadboard for the ExoMars Mission.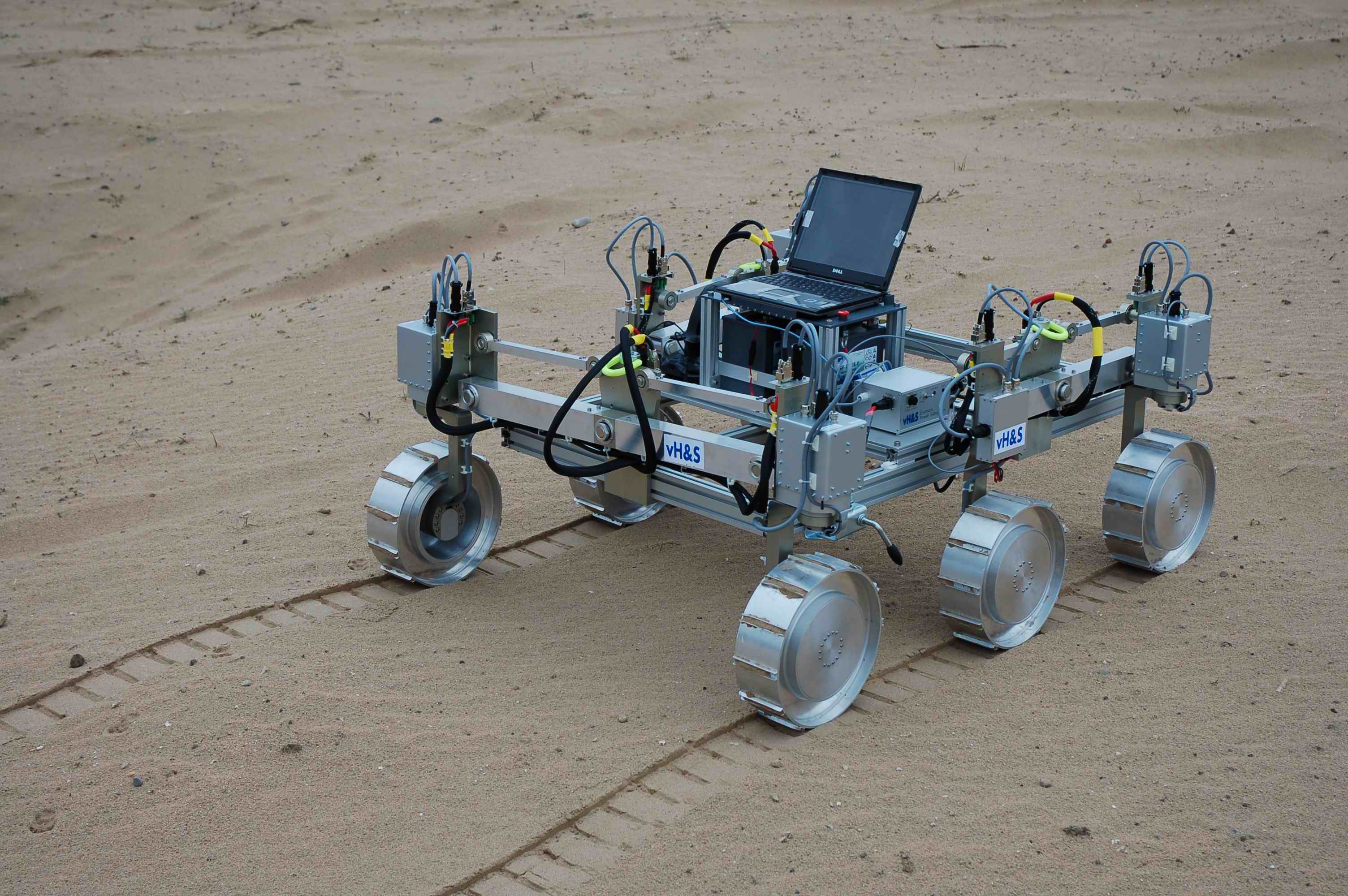 ExoMars Mission
In 2014 Exomars shall alight on the Mars and discover the surface. The ExoMars mission is currently under development by the European Space Agency (ESA) and is a part of ESA's Aurora programme. The mission will start in 2013 whereas the flight will last nearly one year. The objective is to study the biological and geophysical environment of the martian surface.
History and Project
The project of the ExoMars mission started in 2004 with phase A. In that phase the company von Hoerner & Sulger designed the chassis concept named ExoMars-CM. In the next two following years EADS Astrium built the breadboard.
In 2007 started phase B1 whereas von Hoerner & Sulger GmbH developed and built the flight-modul electronic and the breadboard for the ESA project ExoMars phase B1 within a subcontract with Oerlikon Space AG.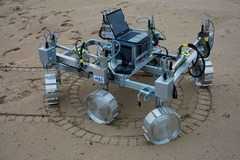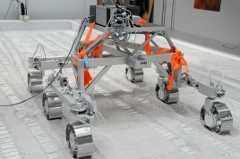 Video
Publications
Lee, C G-Y, Dalcolmo, J, Klinkner, S, Richter, L, Terrien, G, Krebs, A, Siegwart, R, Waugh, L, Draper, C: Design and Manufacture of a full size Breadboard ExoMars Rover Chassis, ASTRA 2006, Noordwijk, Nov. 2006
Downloads